May 7, 2015
If you were a "Dr. Demento" listener back in 1989, you undoubtedly heard the song we use as our opening theme, "Adam West" by the Caped Club. The man behind this record, Wally Wingert, has much more Bat-cred to his name than that; his detailed knowledge of Batman's costume isn't even the most of it. This week, Tim talks with Wally about Batman cosplay, "Adam West", and -- Adam West!
Wally's first Bat-suit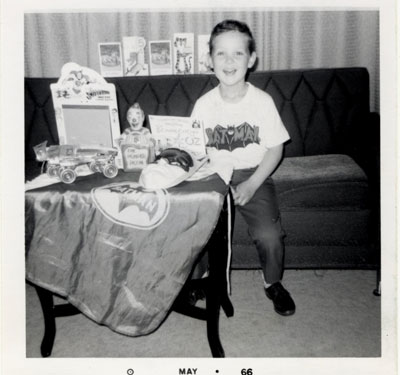 Wally's fifth birthday, 1966
Batkid and Robin!