Dec 29, 2016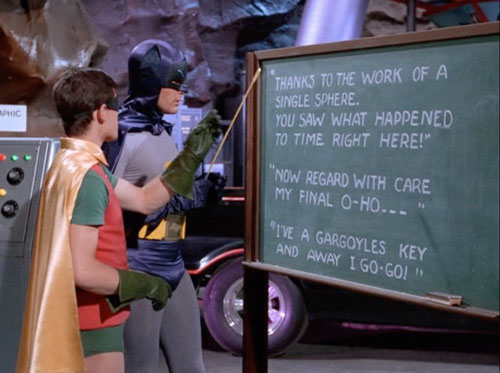 We've reached our 50th episode, and reached the point the series was at exactly 50 years ago! So we take a pause this episode, first to discuss the series itself and how it's progressed (or deteriorated!) by this point.
Then, at last, we discuss that script we obtained several months ago: Hickery Dickery Doc, by Jay Thompson, extensively revised by Charles Hoffman to become the Impractical Joker arc. This script was written when only the pilot Riddler arc had been filmed; what does it tell us about the choices that were made in defining this version of Batman? Is it better or worse than what was filmed? Why was it severely revised, rather than discarded?
Plus, Kazombie's Wurlitzer 145B Band Organ version of Neal Hefti's Batman theme, and your mail!
Shooting Schedules: