Jan 5, 2017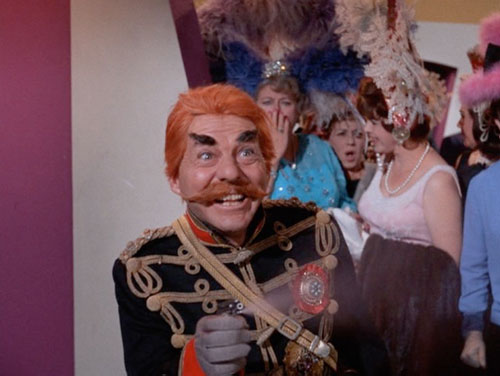 When Mad Hatter's foppishness is now complete with lisp; when Batman is wearing a pink cowl; when Bruce and Dick are afraid Alfred is going to reveal their "secret" to Aunt Harriet, you know it's the campiest Batman arc ever! Perhaps too campy; David Wayne's portrayal of the Hatter is now so over-the-top, the character seems to be in on the joke. We ask: at this point, has Batman killed camp?
Other burning bat-questions: How much does plausibility matter in comedy? With this mid-season two arc pushing every possibly boundary, how far is too far? Are those bat-skeletons being signified by a marimba, or a xylophone? Why can't Batman remove radioactive headwear even in the privacy of his own Batcave?
We also beg to differ with other commentators' complaints about this arc, and find some surprising skeletons in the supporting cast's closets!
This episode's theme:
The Jean Hale role that caught the Bat-producers' eyes!