Aug 31, 2017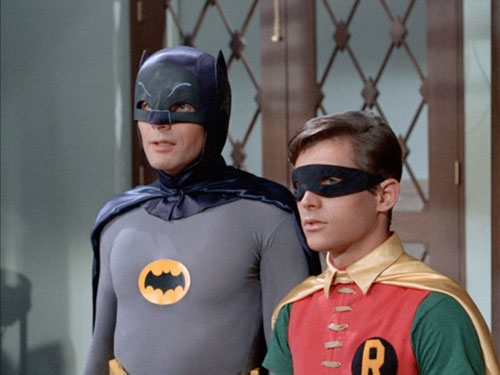 In the wake of Adam West's not-so-recent passing, we felt compelled to do a "thanks for the memories, Adam" episode. But, well, every episode functions as that, so this time, we present the memories of many other bat-fans who grew up watching Adam & co. in syndication (and, in two cases, on Wednesday and Thursday nights in the '60s!). Not coincidentally, our guests are now working in comics themselves....
With one exception: our mom, Joann! Tim interviewed her while visiting home last month, to hear her memories of our Bat-fandom, and how her sewing skills helped to augment that fandom!
11:43
Ken Holtzhouser
14:16
Dale Lazarov, writer and art director of Sticky Graphic Novels
Chicago, IL
19:54
Dylan Maconis, Outfoxed
Karl Kesel, writer and inker of various Marvel and DC comics
Helioscope Studio, Portland, OR
30:50
Cat Farris, The Last Diplomat
Helioscope Studio, Portland, OR
37:00
Christopher Jones, artist on many titles including The Batman Strikes, Batman '66 #7 (False Face), Dr. Who
Minneapolis, MN
47:07
Stephen Bissette, Swamp Thing, Tyrant, instructor at the Center for Cartoon Studies, White River Junction, VT
Craig Fischer, professor at Appalacian State University, Boone, NC
occasional writer for The Comics Journal
Interviewed at the Billy Ireland Cartoon Library and Museum, Columbus, OH
1:26:28
Joann Young (our mom!)
Cedar Rapids, IA
1:48:24
Bat-mailbag
Read the first draft of Shoot a Crooked Arrow/Walk the Straight and Narrow and send us your comments by September 18, 2017!