Sep 7, 2017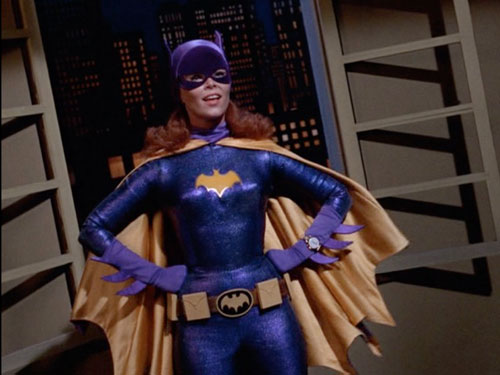 It's Batgirl! She's in Gotham City, and she's here to save the Batman TV show! (Did it work? Spoiler alert: Not so much.) We look at the process that brought the Barbara Gordon iteration of Batgirl to the comics and to the screen, and give our impressions of the unbroadcast pilot and the first Season Three episode, Enter Batgirl, Exit Penguin!
Then, Tim at last describes his visit to the American Heritage Center at the University of Wyoming in Laramie (see photos below), including what's involved in getting there and getting access to their huge stash of Batman scripts; which scripts he now has scans of; and... just how did William Dozier's papers end up in the foothills of the Rocky Mountains?
Also, the Batman theme as performed by Screaming Urge with Don Bovee, and your mail!
Neil Hamilton and Yvonne Craig in "Perry Mason: The Case of the Lazy Lover"

Perry Mason S01e35 The Case Of The Lazy Lover Posted by dmdm228
The Recycled Newspaper
From "Batman is Riled", broadcast January 27, 1966.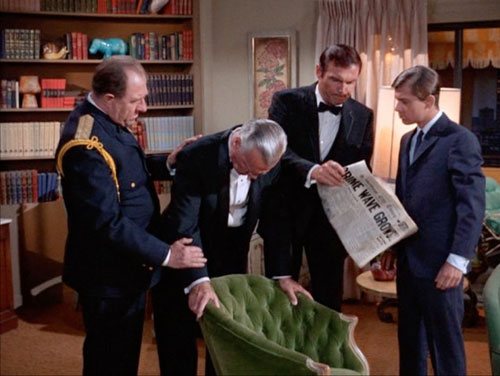 From "Enter Batgirl, Exit Penguin", broadcast September 14, 1967. It's the same newspaper front page! Not just the headline, but every detail is the same. A bit hard to see, even in the magnified screen shot below -- if you're not convinced, get out your discs and watch it for yourself!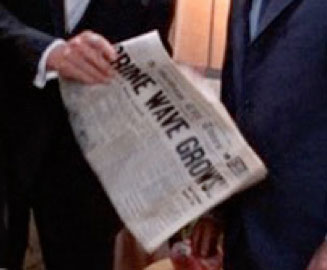 The American Heritage Center, University of Wyoming, Laramie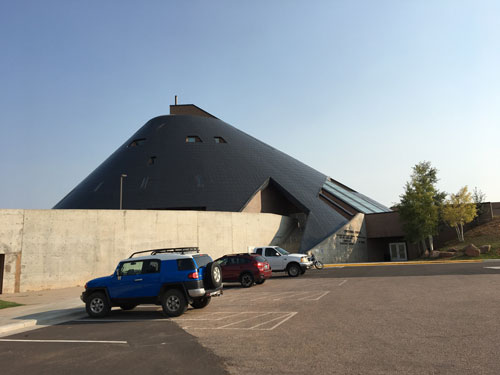 The American Heritage Center at the University of Wyoming in Laramie. Made to look like a mountain, not a teepee!
Meticulous labeling -- just like on Batman!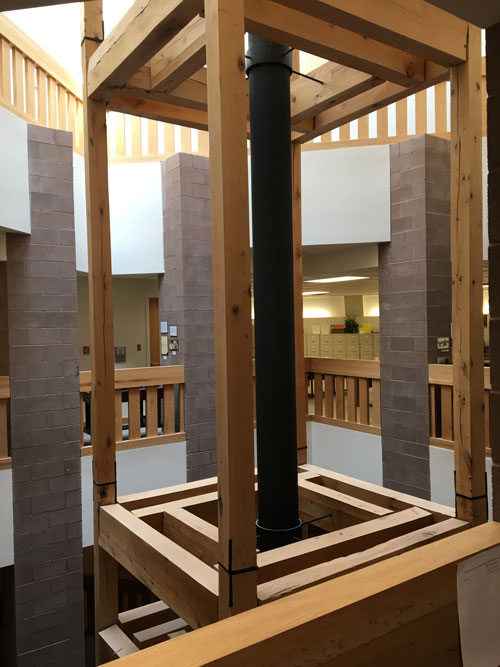 Above, the center area of the building. Below, two shots are of the AHC's reading room....
...where the boxes containing the scripts I wanted to scan had been pulled from the stacks and were on a shelf, ready to go!
Woo-hoo!
Scanning and scanning.... a page at a time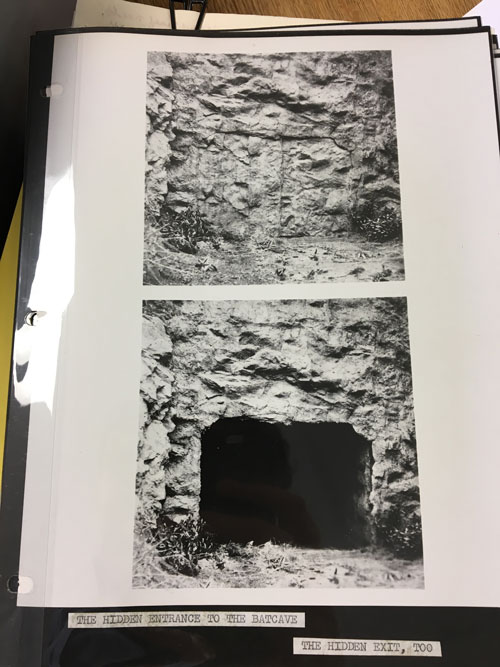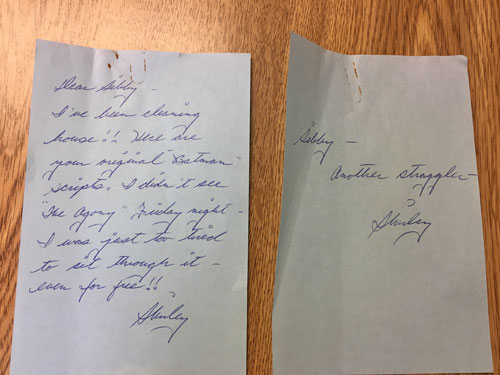 Some interesting finds from within the boxes. This note came up in my interview with...
Molly Marcusse, reference archivist at the AHC. We still don't know who "Shirley" is.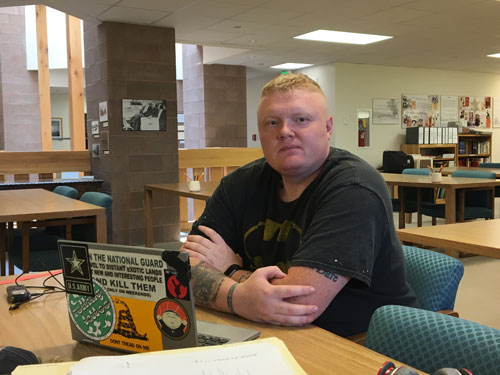 Oscar Lilley, proxy researcher, saved the day -- he already had scans of many of the scripts I wanted!
Since I finished early, I had time for a tour of the stacks with Molly...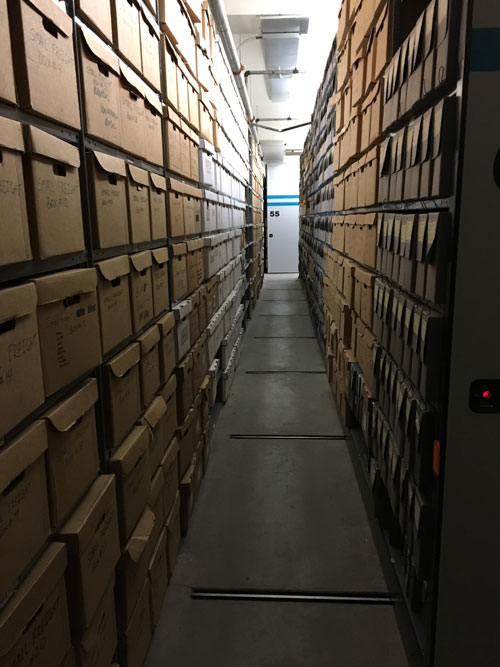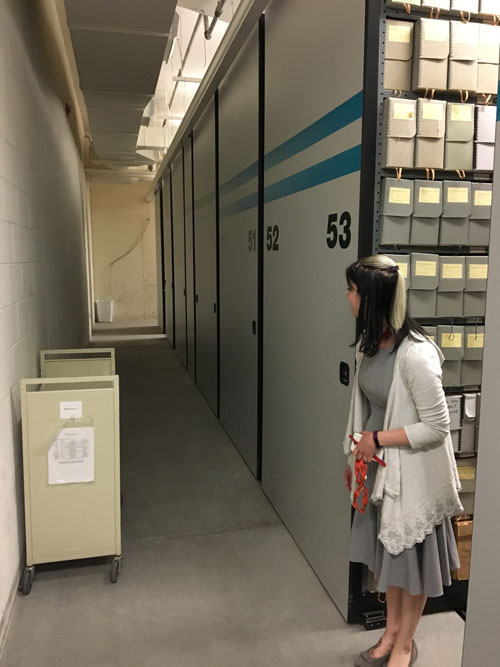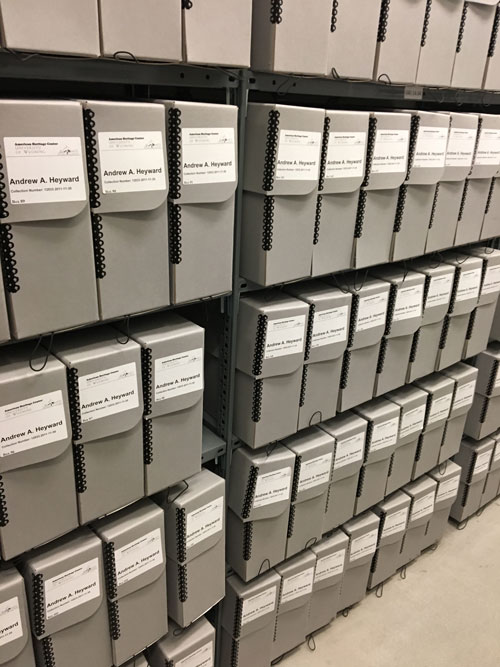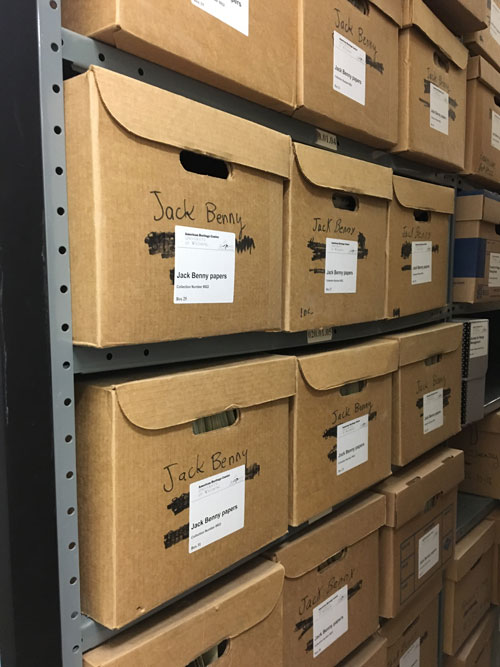 The actual violin is in one of these boxes!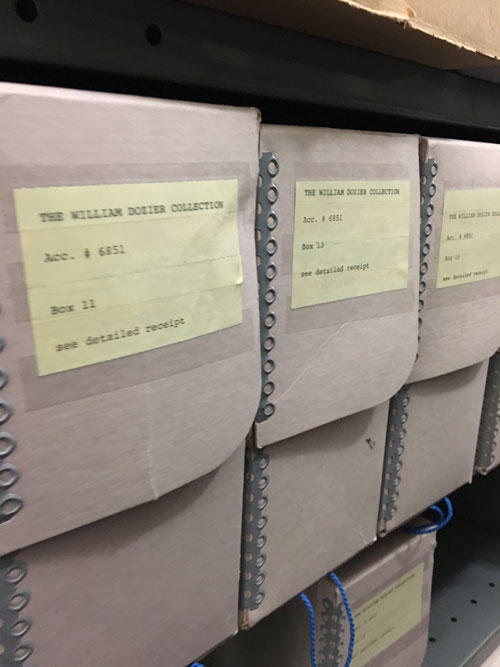 More of the Dozier archives! I didn't need to look in any of these boxes... this time.