Nov 14, 2019
As Batman neared the end of its run, the budget situation got worse (occasioning the need for an invisible fight), and the writers threw caution to the wind: witness at least half a dozen double entendres in "The Entrancing Dr. Cassandra" — this at a time when most viewers who were old enough to get these naughty jokes had already bailed. In this episode, we examine this, this final episode written by Stanley Ralph Ross.
PLUS: Lily Munster has a deja vu episode, John Burgess sends us his own take on Hefti's Batman theme, and we read your mail about our discussion of the Dynamic Duo on The Adventures of Superman radio show!
The 1966 LP More Official Adventures of Batman and Robin, on Discogs.com
"When Batman Became a Coward" from that same 1966 LP
Ronald Liss bio on superman.fandom.com
Down These Mean Streets discusses "The Case of the Drowning Seal"
John Burgess plays a Batman Theme-like tune in one of his guitar rebuild videos
The other appearances of The Purple Top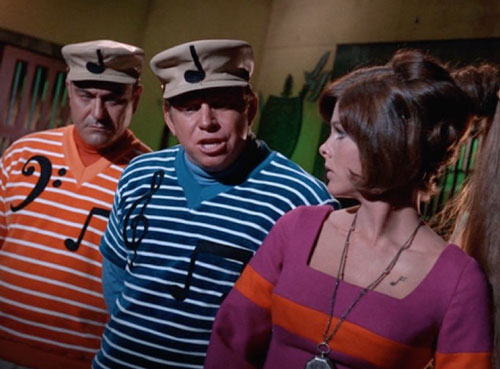 Leslie Perkins, as Octavia, is the first to wear it, in The Minstrel's Shakedown/Barbecued Batman?
Then Phyllis Douglas, as Josie, takes her turn in The Joker's Last Laugh/The Joker's Epitaph.