Jun 11, 2020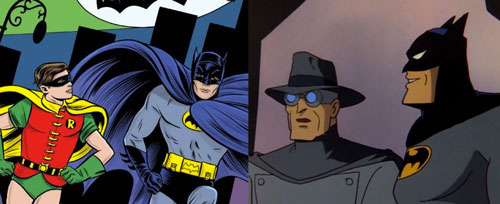 This episode: BECAUSE YOU DEMANDED IT! We discuss two topics often suggested by listeners:
In 2013, not long before Batman finally came to home video, DC Comics began the Batman '66 comic book series with Jeff Parker and Jonathan Case's "The Riddler's Ruse." In a comic whose main reason for existence is nostalgia, is it forgivable to take advantage of the comics medium to do things the TV show never could have? Does the art invoke nostalgia - and if so, is it the right kind?
Then we consider the 1992 episode from the first season of Batman: The Animated Series, "Beware the Gray Ghost", featuring the voice of Adam West. What does it say about our nostalgia for childhood heroes? The power of the casting choice is clear, but would it mean anything to the show's ostensible target audience?
PLUS: The Death Cab for Cutie version of the Batman theme, and your reaction to Episode 132, "Women of Season One: Not Just "Poor, Deluded Girls"!