Nov 26, 2020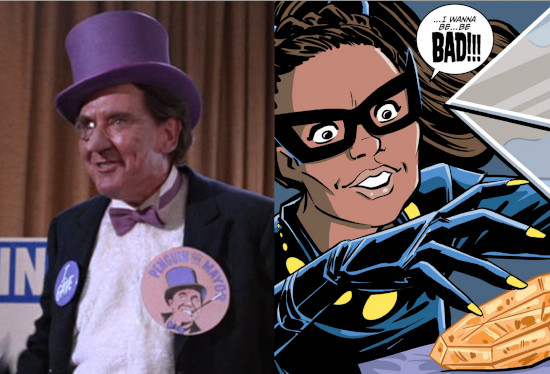 Most TV writers don't become stars. If we're fans of a show they wrote for, we probably know their names, but nowhere online can we find most writers' photos or dates of birth, let alone anything about their inner thoughts. Especially not writers who did their work decades ago.
Collector Mitch Kaba has come along to help us get some insight into one of the more prolific Bat-writers: Stanford Sherman. Courtesy of Mitch, we have some letters that Sherman wrote to his girlfriend in 1965-66, which include references to some of his early Batman work; in particular, Hizzoner the Penguin. Sherman visited the Bat-set during the shooting of that two-parter, and his account of the visit gives us an amazing look behind the curtain.
Also in this episode, we discuss the fifth issue of the Batman '66 comic book, featuring appearances by the Sandman and Catwoman (Eartha Kitt version)! Do you want to be evil?
ALSO: The Tito Iglesias version of the Batman theme (holy catfight!) and your response to our Leslie Martinson discussion in episode 144!
"Bat-motography, or Capturing Batman on Film" - American Cinematographer, June 1966
Eartha Kitt: "I Want to be Evil"